Roofer & Roofing services In Bourne End Buckinghamshire
Areas We Cover
Our Approach: We aim to "work in partnership", with other contractors, suppliers and businesses, and most importantly, with you our customers. Keeping a "roof over your head", that is water proof and weathertight is what we strive to achieve and we want to do this in the best way possible; one that suits our customer's needs and budget. Your home, your premises are as important to us as they are to you.
Non Residential & Residential Roofing & other services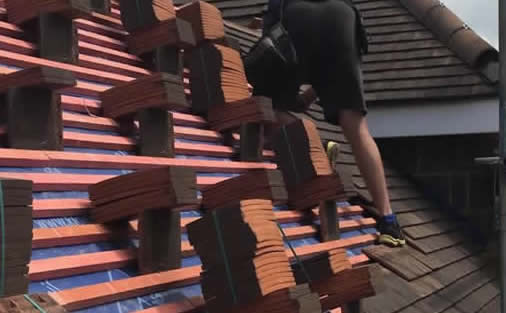 Residential Roofer
Associates Roofing Partnership specialise in all your Domestic roofing requirements in Herts, Beds, & Bucks area. From new roof construction to maintenance; repairs and refurbishments, no job is too large or small....Read More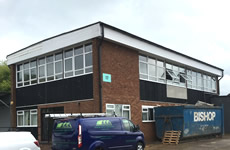 Non Residential Roofer
Associates Roofing Partnership is able to service all your roofing requirements for your non-residential and commercial properties in Herts, Beds and Bucks area. We are willing and able to travel outside these areas...Read More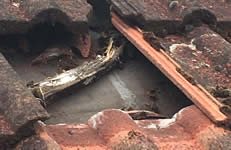 More Roofing Services
Associates Roofing Partnership specialise in servicing all your Roofline needs: Gutters, Fascias, Soffits, Barge boards and Cladding replacement in Herts, Beds, & Bucks area. We also undertake roof repairs for all types and sizes of roofs. ...Read More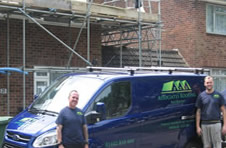 Meet the Team
Associates Roofing Partnership is a locally based team of roofers, who live and work across three counties; Herts, Bucks and Beds. The partners are; husband and wife; Mark and Min Seaton; Simon Barnes and Martin Bignell, who between them have in excess of 60 years' experience in roofing, construction and customer service. ...Read More
Bourne End
Bourne End is a village predominantly in the parish of Wooburn and Bourne End, but also in the parish of Little Marlow, in Buckinghamshire, England. Bourne End has just under five and a half thousand inhabitants and is twinned with Octeville sur Mer. Bourne End's original location is somewhat different from today's established village centre, a half a mile downstream on the River Thames. The name refers to the end of the river (bourne being an Old English term for 'river' The entire length of the River Wye was the provider of water power for many mills in the valley for hundreds of years, and Bourne End was no exception.
In the 1920s Bourne End became home for two distinguished literary figures; Enid Blyton, a perennially popular children's writer, moved into Old Thatch on Coldmoorholm Lane, and Edgar Wallace, a prolific crime author and dramatist, bought Chalklands off Blind Lane.Bourne End conveniently lies between the M4 and M40 motorways, and retains its railway station on the Maidenhead to Marlow branch line. Because of its close proximity to London, it has become a popular place for commuters to live.
*Information from wikipedia and various local history websites. With thanks